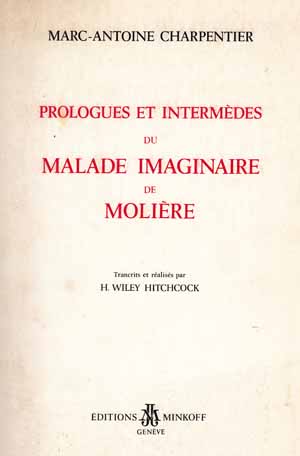 Marc-Antoine Charpentier
Malade Imaginaire
Prologues et Intermedes for the Moliere play, full score. Minkoff Edition - now out of print.
For voice,violin,continuo,
Format: Full score
Price: £35.00

After you click "Add to Basket", you can click the links in the "Your Basket" panel to the right of this page to view your basket contents or continue to payment.