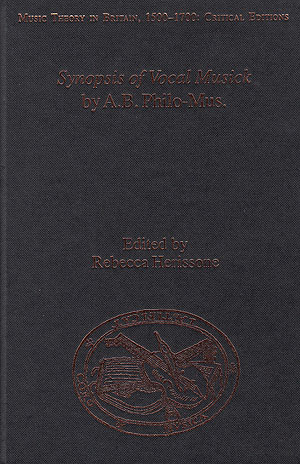 Rebecca Herissone, editor
Vocal Musick by A.B. Philo-Mus.
a Synopsis: a volume from Music Theory in Britain from 1500 to 1700, Critical Editions, hardback, 2006
Format: Bound book
Sale price: £41.25
Normal price £55.00

After you click "Add to Basket", you can click the links in the "Your Basket" panel to the right of this page to view your basket contents or continue to payment.