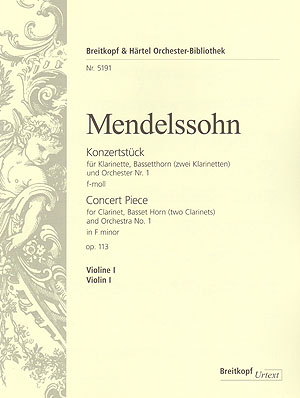 Felix Mendelssohn
Konzerstuck, Op. 113
Concerto Pieces No. 1 for clarinet, bassethorn ( or two clarinets) and orchestra,set of full score and orchstral parts with strings 2, 2, 2, 2, 1.
For Orchestra
Format: score and parts
Price: £60.00

After you click "Add to Basket", you can click the links in the "Your Basket" panel to the right of this page to view your basket contents or continue to payment.