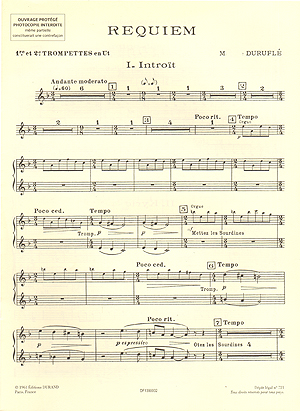 Maurice Durufle
Requiem, set parts
for the reduced orchestration version: 3 trumpets, drums, harp and strings and organ. Full score available on demand.
For orchestra
Format: set of parts
Price: £85.00

After you click "Add to Basket", you can click the links in the "Your Basket" panel to the right of this page to view your basket contents or continue to payment.